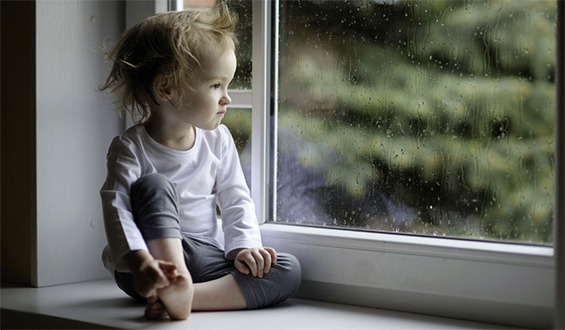 The American Academy of Pediatrics (AAP) has released a statement that makes climate change more than just an abstract idea. It is, in fact, already making an impact on children globally, reports Lecia Bushak, writing for Medical Daily.
Dr. Samantha Ahdoot writes in the AAP release that heat waves and other severe weather issues, changes of allergy seasons, and infectious disease patterns are affecting children at this moment. The problem, she continues, is confusing and the solution evades even the sharpest minds among us.
Children have growing minds and bodies that are susceptible to changes in the environment. The effects of changing climate on plants, animals, and the ecosystem, in general, threatens children's health, safety, and security.
Climate change does exist, according to the US Environmental Protection Agency (EPA) and many other researchers, politicians, and organizations. The EPA states that over the last 100 years, the world's temperature has risen by 1.5 °F. In the next 100 years, it is expected to increase by another 0.5 to 8.6 º F.
The causes of climate change include deforestation, production of carbon dioxide and other greenhouse gasses, industrial processes, and burning fossil fuels. Hotter temperatures can increase asthma attacks and lung disorders. Increased temperatures cause more forest fires and more toxic smoke. Heart disease, cancer, and decreased longevity remain linked to air pollution.
A child's food supply security and the influence of climate change on infectious disease patterns lead to dangerous outcomes for children.
"Every child needs a safe and healthy environment and climate change is a rising public health threat to all children in this country and around the world," AAP President Dr. Sandra Hassink said in the press release. "Pediatricians have a unique and powerful voice in this conversation due to their knowledge of child health and disease and their role in ensuring the health of current and future children."
Children in poor, third-world countries are even more vulnerable to the effects of climate change and often exhibit signs such as post-traumatic stress syndrome resulting from environmental disasters, heat-related deaths, and infectious diseases.
The AAP reports that the number of natural disasters has risen during the last forty years and extreme weather events tripled between 2000 and 2009 when compared to the period between 1980-1989, writes Marlene Cimons for Think Progress.
The report asked pediatricians to promote education on the impact of climate change on children in medical schools, during residencies, and in continuing education. It stresses that pediatricians should discuss with families the ways to reduce carbon emissions, and share with communities and families the necessity of emergency and disaster readiness.
Pediatricians are also asked to become advocates for the reduction of greenhouse gas emissions and increasing climate-related adaptation approaches.
The importance of a healthy diet for children is essential. Children who do not receive an adequate supply of nutrients may suffer from emotional and mental developmental problems in their teenage years, says Capital Berg's June Harris. A less than healthy diet can also contribute to poor growth, susceptibility to illnesses, slow recovery from illnesses and a higher risk of chronic sicknesses.
Lower immunity resulting from poor nutrition will also expose children to a greater risk of acquiring those diseases exacerbated by climate change such as malaria, Lyme disease, or dengue fever.