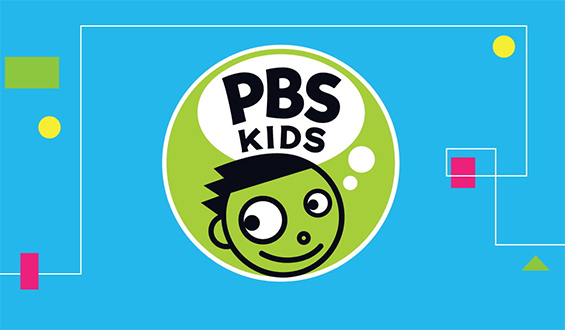 PBS has announced plans to launch new children's services expected to be available 24 hours per day, seven days a week, including a new TV channel and live streams on digital platforms.
Stations run by the company, which is known for offering trustworthy educational media for children, will have the ability to run PBS Kids programming 24 hours per day on a separate television station.  In addition, a live stream will be available for children to watch the shows they would like to during prime time and after-school hours, which are found to be the most popular viewing times for families.  The live stream will be available for viewers on pbskids.org and through the PBS Kids Video App, available for download on a number of devices, tablets, and platforms such as Roku, Apple TV, Amazon Fire TV, Android TV, XBox One and Chromecast.
The live stream is meant to add to on-demand clips and full episodes, all of which will still be available for free on the PBS Kids Video App as well as streaming on pbskids.org.  Streaming on the website makes up almost half of the total time spent watching videos geared toward children online.  The site is ranked in the number one position in the children's category for total views and minutes spent.  The average number of streams per month on PBS Kids is estimated to be 419.8 million.
"The new PBS KIDS 24/7 channel and live stream offered by local member stations ensure that educational media is available to all families, all the time and via a platform that works for them. Given that 54% of all children nationwide do not have the opportunity to attend preschool, providing access is a critical element of our public service mission," said PBS President and CEO Paula Kerger.
The live stream is expected to expand to offer an integrated games feature that will allow children the capability to switch back and forth between a show they are watching on PBS Kids and an activity meant to extend their learning experience.  The idea behind the games aspect came as a result of research that showed gains in learning can be seen through engaging with content on multiple platforms.  The games will coordinate with the learning goals of individual TV shows to increase the learning experience.
According to recent research, PBS kids stations were found to reach more children between the ages of two and five, more moms with children under six, and more low-income families than any other network geared toward children's programming.  A recent survey found PBS Kids to be ahead of all other networks in helping to improve children's behavior, as 74% of parents reported their child showing an increase in positive behaviors after participating with PBS Kids in some way.
Additional research has proven PBS Kids media content to be instrumental in helping children to gain critical skills that help them to succeed in school and life.  Resources from PBS Kids have been found to help to reduce the math achievement gap for children from low-income families in addition to better preparing them for kindergarten.
The new, free channel will feature favorite shows such as Daniel Tiger's Neighborhood, Odd Squad, Wild Kratts, and Dinosaur Train.