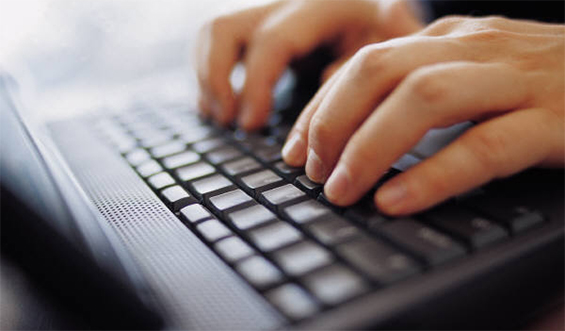 Two different online operators of high schools that call themselves legal are alleged "diploma mills" that charge from $135 to $349 for a certificate that is valueless, according to the Federal Trade Commission.
An FTC press release on the subject reports that the commission alleges in a federal court complaint that these two online entities are using deceptive methods to lure consumers to their programs. The services even claimed that they were associated with legitimate high school equivalency programs.
"The defendants took advantage of people who wanted a high school diploma," said Jessica Rich, Director of the FTC's Bureau of Consumer Protection. "If a company says you can get a diploma in no time at all or by simply taking an online test, it's almost certainly a scam."
A sampling of names reportedly used by these schools include West Madison Falls High School, Columbia Northern High School, and Stafford High School. 
Further allegations brought forth by the FTC cited that the operations bought several website names selected to mimic authentic online high schools and used deceitful meta-tags that included terms such as "GED" and "GED online" to give their illegal sites higher rankings in search engines.
Upon reaching the website, visitors are informed that the diplomas offered by their schools were the same as a genuine high school diploma.
The courses taken by consumers to complete the work toward graduation were four untimed, unmonitored, multiple-choice tests, which had to be answered correctly at a minimum of 70%. If students did not pass the test, some schools redirected them to a test with the correct answers highlighted. Other schools provided an online study guide which highlighted the correct answers.
After completing the test, participants were directed to a checklist used to judge their "life experiences." Subjects were asked to select the activities that apply to them. The topics include "Balance a checkbook" (allows credit for accounting study), "Listens to music occasionally" (allows credit for a music appreciation study).
The FTC complaint explains that many applicants who attempted to use their diplomas for securing a job, making application to college, or joining the military were told their certificates were invalid.
The commission is asking the court to place a temporary restraining order to stop the sites and freeze the assets of both defendant groups. The groups include Intentional Growth, LLC and Stepping Stonez Development, LLC, doing business as American Certification Specialists, Intentional Growth, LLC, and Stephen J. Remley.
The second set is made up of Veritas Sales, Inc., Capitol Network Distance Learning Programs (CNDLP), LLC, Capitol Network Digital Licensing Programs, LLC, Nicholas A. Pollicino, Adam F. Pollicino, and Anthony J. Clavien.
The companies, both headquartered in Arizona, have cheated people across the country out of millions of dollars by claiming to be accrediting agencies. They have bilked people online in the English language and in Spanish for over ten years, reports Rebekah Kearn, writing for the Courthouse News Service. She adds that a message on the Capitol High School website last week stated:
"ATTENTION: CNDLP is not accepting new students at this time."
The two organizations have been located in Scottsdale and other Valley areas in Arizona for a long time, writes Joe Ducey of KNXV-TV. He adds that the lawsuit contains several Tempe, Scottsdale, and Phoenix addresses for the owners of the companies and the schools. The television reporter includes in his report an invitation for viewers to let him know if they had been involved with any of the schools.