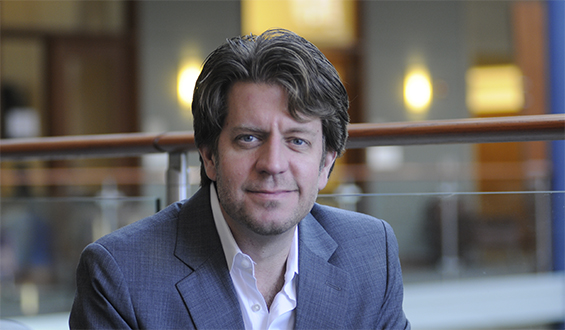 2U, Inc., a cloud-based technology company that serves higher education institutions, has reported both revenue growth this quarter and a host of new partnerships.
2U is an online education platform that provides technological infrastructure for universities to help them "attract, enroll, educate, support, and graduate students globally," reports its website. 2U's approach, which it calls "No Back Row®," includes small classes (generally capped at 15 students) and a focus on interaction with live classes and real-world experience. This allows students to experience a close relationship with their educators as they would in a traditional classroom.
Chip Paucek, the CEO and co-founder, said that 2U is attempting to meet institutions' demands in an ever-evolving environment:
Helping universities develop great digital versions of themselves is our business, allowing our partners to advance their missions by increasing access to education through technology. I'm excited to announce that we have a new top-tier institution as a partner for multiple programs, an existing partner launching a new program, and an existing partner that has extended its contract. We are clearly seeing an accelerating demand for high quality, outcomes-driven online programs among the tier of universities we serve; therefore, we expect to increase our number of new program launches in 2016 to be no fewer than six.
There are currently 10 2U programs from which 5,482 students have graduated, according to the company.
2U has announced a 15-year partnership with New York University and will be collaborating on multiple online programs. The first three will be based in NYU's Steinhardt School of Culture, Education, and Human Development, and will include a Master's in Communicative Sciences and Disorders (known more commonly as Speech-Language Pathology), a Master's in Counseling and Guidance with concentrations in school counseling or bilingual school counseling, and an Advanced Clinical Doctoral Degree in Occupational Therapy. These programs, which are scheduled to begin in 2016 and 2017 pending approval and accreditation, would be the Steinhardt School's first online programs, according to NYU.
An existing partner, the University of Southern California, created a Department of Nursing and will be offering a Master's in Nursing. This program, called Nursing@USC, will serve aspiring family nurse practitioners (FNPs) and is scheduled to start in the fall of 2016, according to Street Insider. Each student will participate not only in live classes, but in multiple clinical rotations supervised by USC faculty.
Dean Marilyn Flynn said the program is a blend between efficient online education and traditional models:
The USC Department of Nursing will provide students with an unmatched and exceptional educational experience through an approach to nurse practitioner training that emphasizes nursing's core traditions while infusing dynamic new fluency and consideration for the social influences on patient health.
2U's contract with the School of Government at the University of North Carolina Chapel Hill has also been extended by 10 years.
Former Deputy Secretary of the US Department of Education, James H. Shelton, has also recently joined 2U as its Chief Impact Officer.