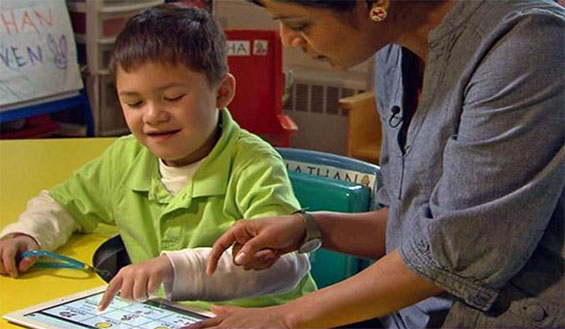 The Florida Senate has passed a bill that will expand the educational options for young people with disabilities by encouraging colleges to add programs for students who are not able to attend traditional institutions of higher education.
SB 672 will also increase entree to Personal Learning Scholarships, which are savings programs for parents of children who are not in public schools and have significant disabilities. These scholarships may be used for an array of educational services and therapies.
The bill would also create a center for coordinating assistance for students with disabilities and their parents as they make decisions concerning post-secondary education options and seek a scholarship fund they can use for college, according to the Sun-Sentinel's Leslie Postal.
Senate President Andy Gardiner (R-Orlando) has a son with Down syndrome and made this bill and others over the past several years a priority. His goal is to make a way for special needs students to have more and higher-quality school options. In a statement, Gardiner explained:
"freedom from a one-size-fits-all system and the opportunity to pursue education and career choices suited to their own unique skills. This bill is a pillar of our cradle to career pathway to economic independence for people with unique abilities."
In a separate section of the measure, an on-going argument for school uniforms is addressed. It includes a $10 per child incentive to districts that make uniforms regulation dress for K-8th-grade students. The inducement did not make a difference last year, with only eight districts adding the dress code to their requirements. Other schools showed no interest in making the change.
Sen. Jeff Clemens (D-Lake Worth) called the provision concerning uniforms a "giveaway to the school uniform industry." He suggested the $14 million would serve students better if it were applied to other educational needs in the state, writes Jeremy Wallace of the Tampa Bay Times.
The bill must pass both legislative chambers before it can be sent for approval to Gov. Rick Scott. It will travel to the House by the end of this week.
The legislation would allocate $8 million, $1.5 million of which would be used to create the statewide center. Three million dollars would go for start-up and enhancement grants, and scholarships would be funded with $3.5 million.
The measure would also extend services to 3- and 4-year-olds permanently, along with young people with muscular dystrophy. The total amount is $20 million more than current funding and about three times the initial amount of $28.7 million allocated for the program in the first year of its existence.
Sen. Don Gaetz (R-Niceville), the sponsor of the bill, introduced an amendment to the measure that would rename the bill the Gardiner Scholarship Fund. Gardiner was reluctant and said his payback was when parents came with tears in their eyes to thank him for creating the scholarship.
But the Senate voted unanimously to rename the program, reports Jeff Schweers of The Tampa Tribune.
"This bill entails all he's worked for," said Senate Minority Leader Arthenia Joyner, D-Tampa, who was first elected to the Legislature in 2000, the same year as Gardiner. "When our president decides to get something done, he assiduously pursues it."