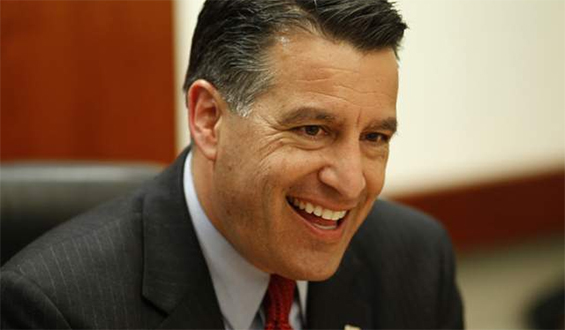 On Dec. 30, 2015, Allison Serafin resigned from her position as vice president of the Nevada Board of Education. This week, Governor Brian Sandoval announced that her slot will be filled by Felicia Ortiz, who will be representing District 3, and who will begin her duties immediately.
Gov. Sandoval said that the Board has a new and increased authority to execute many of the accountability standards and to assign a financial increase, the amount of which has not been seen before in the state's public education arena. The expanded funding was approved during the last session of the legislature.
Ortiz will serve until Jan. 1, 2017. At that time, a new member will be appointed by way of this November's election, says Paolo David, reporting for the Latin Post.
The Las Vegas Sun reported that Serafin resigned to avoid a conflict of interest with her nonprofit organization Opportunity 180. Her educational nonprofit is an applicant on the state's bill calling for an outstanding school operator.
The candidate who gets the position will become part of the "Charter School Harbormaster" program approved by lawmakers last year, set to attract quality charter school developers to the state.
"As a nonprofit organization, we offer resources to launch and support high-performing schools and organizations that will provide students with outstanding educational opportunities, and help prove that every child can achieve, regardless of ethnicity, zip code or family income," the mission statement of Opportunity 180 said.
Ortiz earned her bachelor's degree in accounting from New Mexico Highlands University and a master's degree in business administration from the Keller Graduate School.
She is the former president of the Las Vegas Chapter of the Association of Latino Professionals of America. Ortiz is a member of the Latino Network of Southern Nevada and the Latin Chamber of Commerce.
In 2001, when Ortiz moved to Nevada, she began Cluster Construction Consulting, LLC and was recognized in 2012 by Vegas, Inc. as one of the top ten Hispanic businesspersons making Las Vegas better.
In the Vegas, Inc. article announcing her inclusion on the prestigious list, Tovin Lapan wrote that Ortiz served as president of the Nevada chapter of the Association of Latino Professionals in Finance and Accounting, a nonprofit that offers scholarships and other assistance to Latinos in finance, business, and other related professions.
In that position, Ortiz began a scholarship through the association for Las Vegas students who would be attending college.
Ortiz will be serving under the new Nevada Plan approved by Gov. Sandoval in June of 2015. The plan is based on a $1.5 billion all-encompassing tax plan and a historic measure to boost education finances by over $600 million in the coming two years, reported Kyle Roerink of Tribune News Service.
The money will assist in funding $7.4 billion in the general fund and bolster education funding by almost 16% to $2.85 billion. Also, roughly $400 million will be added to the Distributive School Account, which is a holding account for public school monies that is not associated with the general fund.
The tax plan is the largest tax in Nevada's history.