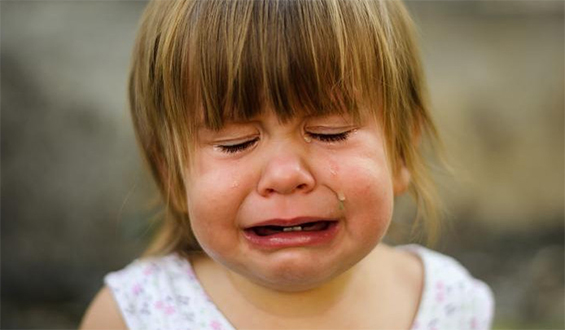 A Delaware school district apologized last week after an offensive "Hurt Feelings Report" that mocked students at the school was accidentally sent out to parents by a staff member.
A blank version of the report was mistakenly emailed to parents of students Lombardy Elementary School in Wilmington, Delaware as part of its "Exercise Your Brain Day."  While the form looks to be a typical government document, closer inspection shows the mocking tone used for the form meant "to assist whiners in documenting hurt feelings."
"How long did you whine?"and "Which feelings were hurt?" asks the form, which includes boxes for the "whiner's name" and the "date feelings were hurt." One portion provides check boxes for reasons like "I am a wimp," "I want my mommy" and "Two beers is not enough." Another provides space to "Tell us in your own sissy words how your feelings were hurt, as if anyone cared."
After the incident occurred, Lombardy Elementary School's principal sent out a recorded apology to parents at the school, saying the form had been sent to them by someone not associated with the school.  Calling the attachment an "embarrassing mistake," the principal added that it was not an official document of Lombardy Elementary or the Brandywine School District.
While some parents found the form to be offensive and mocking children who are bullied, others called it a "dumb prank" that did no harm so long as students did not see it.
Meanwhile, Anna Mendez of the San Clemente, California-based National Association of People Against Bullying, said the district should consider including additional anti-bullying education and counseling in an effort to make amends for the document having been sent out in the first place, even if it was by mistake.
Officials for the school have not released the name of the individual who sent the form.  The school enrolls students in kindergarten through the fifth grade, in addition to a special education program.
The document was not made for the school in particular, as various versions of it can be found strewn across the Internet.  Blake Neff for The Daily Caller reports that the form appears to be mocking whiny staff members rather than children, pointing to the options in the "Reasons for filing this report" section including "Two beers is not enough" and "The Dept. needs to fix my problems."
Schools across the country have put anti-bullying programs in place in recent years in an effort to reduce instances of bullying on school grounds.  The Obama administration held the first White House Conference on Bullying Prevention in 2011.
Delaware recently created a bullying ombudsman position meant to help families handle such incidents.  School websites are required to prominently feature the contact information for that person on their website, writes Matthew Albright for The News Journal.
State leaders are also pushing for schools to do more to inform parents when such incidents occur.
Laws were introduced in 2012 giving more responsibility to schools to combat cyberbullying while simultaneously increasing requirements for reporting incidents to parents as well as the state.